By Hazel M Ingrey, on 31 March 2020
The TLS team are working remotely while UCL Libraries are closed due to Coronavirus (Covid-19).
We are setting up reading lists as usual, sending editing access and helping you link to Moodle and add resources.  Whilst we cannot currently offer 1:1 training, we are able to meet you virtually on MS Teams where we can voice-call and share your screen.  This is particularly helpful if you have having difficulty with something sepcific like linking to Moodle!
The TLS team has extra capacity for adding new reading lists from scratch, so if you now find online readings more necessary than ever as you teach remotely, send us your reading list and we will create it for you and give you editing access.  We work with your Subject Liaison Librarian who will help purchase new e-resources where possible.
To help you get started see our two guided videos getting started with reading lists for teaching staff.  They demonstrate how to set up a reading list, add resources and link to Moodle.
Our 'Getting started' webpages may also be helpful, and contain online quick guides as well as contact details.
The software behind ReadingLists@UCL is developed by a company called Talis, who have their own brief guides.  Here are some of the more adavanced features some people have asked about (note, the branding looks different as it is for their imaginary 'Broadminster University'):
Importing a RIS file
Citation styles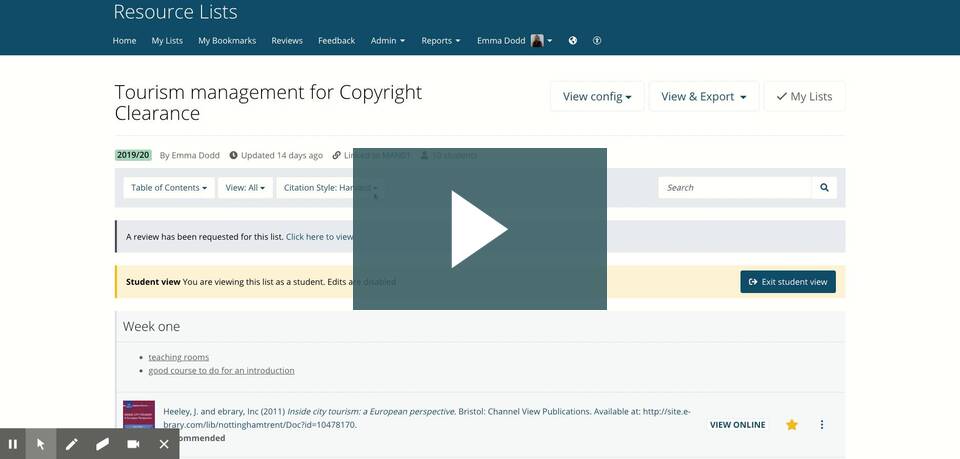 View analytics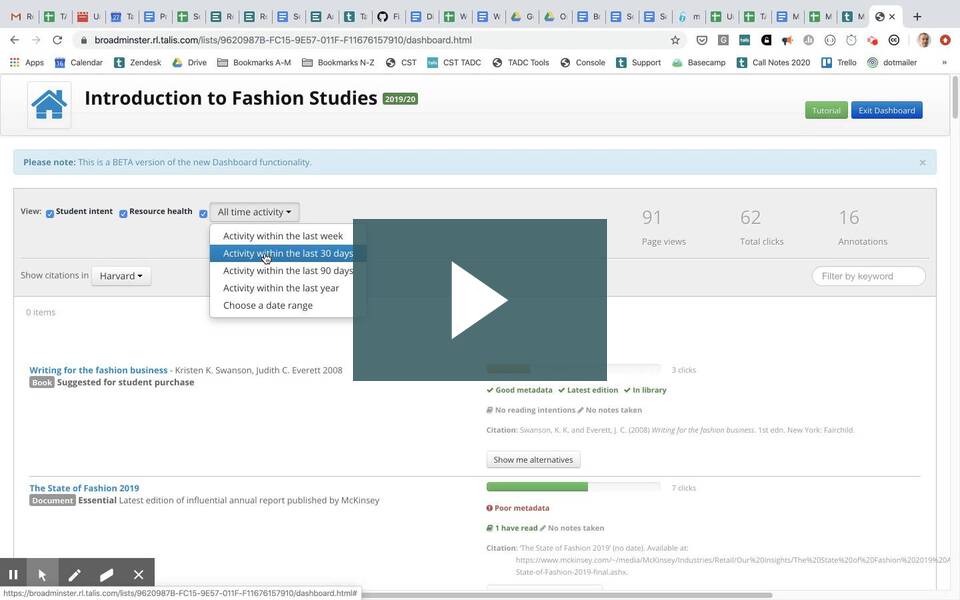 Please email us to let us know any other way we can help.