By Blog Admin, on 22 April 2021
How much can we trust government reporting of key statistics? Not just the headline findings, but the basic details underpinning them? Those things that it's important for consumers of data to know if they want to form their own independent judgement about the strength of the evidence available?
In my new paper released today, and forthcoming in the Review of Education, I report what I consider to be a worrying lack of transparency surrounding some aspects of the reporting of the PISA 2018 data for the UK.
This blog is the first in a series posted today looking into some of the Read the rest of this entry »
By Blog Admin, on 22 April 2021
In my new paper released today, and forthcoming in the Review of Education, I report what I consider to be a worrying lack of transparency surrounding some aspects of the reporting of the PISA 2018 data for the UK.
This blog is the second in a series published today looking into some of the issues. Here I focus upon the non-response bias analysis conducted in England and Northern Ireland – but that didn't get reported. Read the rest of this entry »
By Blog Editor, IOE Digital, on 22 April 2021
The second blog in this series discussed how a non-response bias analysis had to be undertaken for England's and Northern Ireland's PISA 2018 data.
The interpretation of the aforementioned bias analyses (by the OECD and the Department for Education) was that the PISA samples for these countries were 'representative' and 'not biased'.
But is this really the case?
This blog presents evidence Read the rest of this entry »
By Blog Editor, IOE Digital, on 31 March 2021
Trying to stay in touch with friends and family during the Covid-19 pandemic has been challenging for everyone. Lockdown has been particularly hard for teenagers. But how has it affected those children and young people who are transnationals, and have family and friends in more than one country? Read the rest of this entry »
By Blog Editor, IOE Digital, on 26 March 2021
Hilary Adli, Qing Gu, Mark Quinn, UCL Centre for Educational Leadership.
Two years ago, when the Department for Education published their Teacher Recruitment and Retention Strategy, this 'unflinching' look into the problems faced by the teaching profession was dedicated to ensuring that 'a career in teaching continues to be attractive, sustainable and rewarding.' However, it couldn't have anticipated a future pandemic and the requirement to teach remotely as among the problems faced by the profession. Read the rest of this entry »
By Blog Editor, IOE Digital, on 18 March 2021
It is no secret that many in education dislike certain aspects of England's school accountability system. Indeed, accountability is often blamed for causing high levels of stress among the teacher workforce.
Yet we know surprisingly little about the link between accountability and teacher wellbeing.
This blogpost – based upon a new research paper I am publishing with colleagues today – looks at international evidence on this issue from TALIS 2018. (TALIS is the OECD's Teaching and Learning International Survey). This work is part of a Nuffield Foundation-funded research conducted into teacher health and wellbeing.
Do high accountability school systems have teachers who are more stressed about this aspect of their job?
As part of TALIS, teachers were asked how much stress was caused by different aspects of their job. This Read the rest of this entry »
By Blog Editor, IOE Digital, on 15 March 2021
With exams cancelled again in 2021, concerns have resurfaced over potential rampant "grade inflation". Many saw this as a perennial problem throughout the nineties and noughties as GCSE and A-Level pass-marks went up year-upon-year. When the Conservatives came to power in 2010, it was something they vowed to end.
Indeed, some argued it was this obsession, over avoiding grade inflation and maintaining standards, that led to the disaster we saw with the awarding of examination grades last summer.
But how have GCSE standards really changed over time? This blog takes a look. Read the rest of this entry »
By Blog Editor, IOE Digital, on 11 March 2021
Education is going through a massive transformation globally with teachers gaining new digital skills, online teaching materials being developed and parents getting much more immersed in their children's education. These transformations are, however, not benefitting all students equally, as discussed in Part 1 of this blog, with those from deprived backgrounds losing out on learning when schools were closed.
Across the world, policy-makers are thinking about how to build back better systems; in England, Sir Kevan Collins was recently appointed as the Education Recovery Commissioner, with the responsibility of overseeing a programme of catch-up but also proposing a strategy for long-term recovery.
Here are my three take-away messages for where to prioritize short-term catch up of learning loss, and how we Read the rest of this entry »
By Blog Editor, IOE Digital, on 10 March 2021
While the pandemic has been disruptive to all learners, it has been more so for lower-income students. They have been particularly hard hit because of a lack of home support for online learning, limited access to good wifi or a laptop and a lack of quiet space to learn at home.
Initial studies indicate that students from deprived backgrounds have learned less compared to their more affluent peers, and their 'lost learning' amounts to the time schools were closed. A study by Engzell et al (2020) for example compared the result of school tests in the Netherlands before and after lockdown in spring 2020 with results from the previous three years, and found that losses are up to 55% larger among students from less-educated homes. The pandemic has brought the already existing inequalities into sharper focus and increased concern about the widening gap.
Across the world, governments are announcing proposals to try and eliminate further unfair disparities and Read the rest of this entry »
By Blog Editor, IOE Digital, on 5 March 2021
For our latest public debate we returned to the matter of Covid-19, this time the pandemic's impact on girls' access to education in the developing world. To assess that impact and the immense task of 'building back better', we were joined by an international panel of leading figures from the development community: Alice Albright, CEO of the Global Partnership for Education; Marelize Gorgens, Senior Specialist at the World Bank; Girish Menon, CEO of STiR Education; and Elaine Unterhalter, Professor of Education and International Development, and Co-Director of the Centre for Education and International Development (CEID), at the IOE.  You can find out more about our speakers here.
The task is a profound and urgent one, with estimates that around 24 million girls will never return to school following the pandemic, with marked and long-term consequences. This is in addition to those who were already outside education. As with much else, the pandemic has exposed existing fault lines in relation to girls' education around the world. What was striking from the discussion was how much had previously been placed Read the rest of this entry »
By Blog Editor, IOE Digital, on 26 February 2021
In December last year, Ofqual announced a new expert group to rebuild trust in the exam system. The group is to look into how data on schools' and students' performance could be "better and more widely shared", thereby prising open the box of secrets containing the data and processes that drive the awarding of exam grades.
The group's appointment could not come at a better time; Education Secretary Gavin Williamson has since announced that teachers' estimated grades will replace cancelled GCSEs and A-levels in England this summer, saying that he would "trust in teachers rather than algorithms", a reference to last year's exams U-turn. Today, Government announced new plans for teacher assessed GCSEs, AS and A levels which will include a series of 'mini-exams'.
But is this alternative approach the best way forward to rebuild trust in exams? Or do we need a wider set of strategies?
To answer the question, we first look at whose trust needs to be rebuilt. Read the rest of this entry »
By Blog Editor, IOE Digital, on 11 February 2021
What does it take to transform practice, culture and outcomes in the schools that need it most? Our evaluation of the Education Endowment Foundation's Research Schools Network shows that the essential ingredient is committed and strong leadership.
This national network was launched in September 2016, and the research schools (RS) are funded by the Education Endowment Foundation (EEF) to share what they know about putting research into practice, and lead and support schools in their regions and beyond to make better use of evidence to improve teaching practices.
These schools' primary purpose is not to conduct academic research in classrooms or schools. Rather, they help schools to access, understand, critique, and apply external evidence in their own contexts through disseminating newsletters, blogs and other materials. They also provide CPD and training in their areas. In essence, RSs are brokers between the EEF's evidence and school practice.
Our evaluation report on the experiences of the first five RSs in their initial three years provides clear and Read the rest of this entry »
By Blog Editor, IOE Digital, on 3 February 2021
The Department for Education announcement on 2 January of a new Institute of Teaching (IoT) is a watershed moment for initial teacher education (ITE) in England. On 4 January the IoT was put out to tender as 'an independent body', to be run by a supplier or suppliers. It is intended to be 'a national role model' to 'exemplify how to deliver ITT' and teacher development, which 'will support other organisations to understand and implement best practice in the delivery of teacher development'.
Presumably, university partnerships might apply. After all, a number of providers amongst the HE sector in England would qualify as world leaders in enacting research-informed teacher education and have been judged to be consistently 'outstanding' by Ofsted.
Many questions about teacher education are raised by this development (for example, see John White's blog on whether the IoT can support what teachers need to learn). One that is worth serious scrutiny is a core claim in the Secretary of State's announcement. Gavin Williamson asserted that the IoT will be the 'flagship' provider of teacher education for this country. That gives some pause for thought. It appears we are in need of a flagship? I want to argue that many candidates for that accolade exist, and that a world-leading role in teacher education should go far beyond the proposed remit for the IoT.
The issues are serious regarding what is valued in teacher education and what it takes to be truly outstanding in Read the rest of this entry »
By Blog Editor, IOE Digital, on 15 April 2021
The pandemic has brought schools' vital role at the heart of their communities into sharp relief, says visiting professor and former Chief HMI Christine Gilbert in the first of a series of Thinkpieces published by the UCL Centre for Educational Leadership (CEL). The paper will be followed by a public online forum on Tuesday 27 April from 5-6-30pm.
Gilbert's Thinkpiece – Coming Back Stronger: Leadership Matters – argues that the pandemic provides an excellent opportunity for the education system to build our learning from the crisis into collaborative thinking, planning and action. Schools' creativity in managing the disruption and complexities of the pandemic provides important lessons. It is now essential for school and other educational leaders to find time for reflection on that learning.
Her Thinkpiece identifies five leadership opportunities for building a Read the rest of this entry »
By Blog Editor, IOE Digital, on 12 April 2021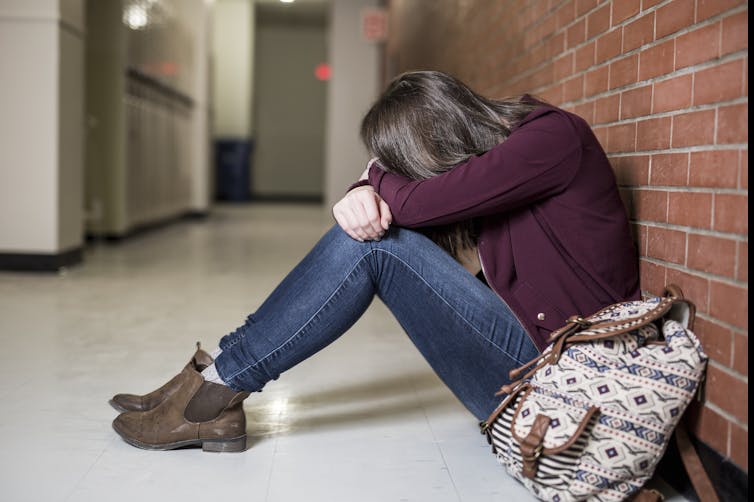 Tanya Horeck, Jessica Ringrose, and Kaitlynn Mendes.
After weeks of national discussions about women and girls' safety, the term "rape culture" has made headlines again. This time it relates to widespread reports of sexual violence against teenagers in secondary education, some of which include Britain's most prestigious fee-paying schools.
The revelations came after Everyone's Invited, a website and Instagram page dedicated to giving students a platform to report cases of sexual abuse and harassment, became inundated with testimonies in recent days.
Many girls who've spoken up have demanded that sexual violence and gender inequality be openly discussed and tackled by school leaders, while MPs have called for an inquiry. Yet it seems there's an emerging argument Read the rest of this entry »